Research shows the benefits of exercise for people with movement disorders.
Exercise can positively impact the mobility, strength, balance, walking speed and health-related quality of life of people with Parkinson disease.
We are passionate about exercise to combat Parkinson disease. MDT Education Solutions was founded in 2014 by a leading researcher and two physical therapists to help as many people as possible access exercise as an important tool for managing disease progression. Click here to learn more about the founders.
We offer accredited continuing education courses. Our training does not endorse a protocol or one specific type of exercise. Instead, we provide health and fitness professionals with the tools to adapt many different types of exercises to meet the specific needs of people with Parkinson disease. Click here to learn more about the courses we offer.
MDT Education Solutions equips health and fitness professionals, care partners, caregivers and people with Parkinson disease with the knowledge and resources to form and participate in community-based exercise programs. Click here to find an MDT trained provider in your area.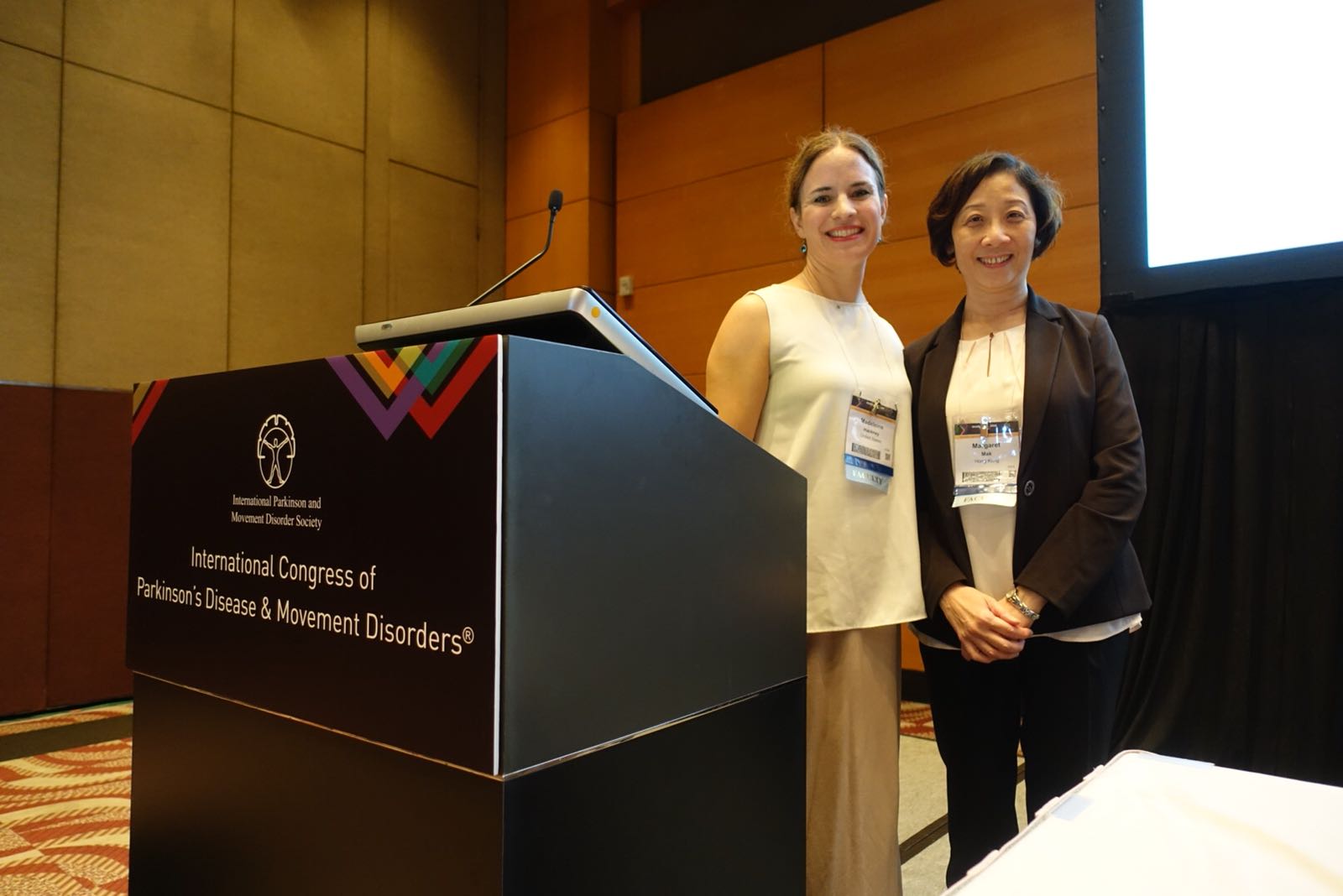 In October, MDT co-founder Dr. Madeleine Hackney spoke with Dr. Margaret Mak of Polytechnic University, Hong Kong, at the 2018 International Congress of Parkinson's Disease and Movement Disorders in Hong Kong. They described exercise therapies that are currently popular for people with PD, including Tai Chi, boxing, dance and nordic walking. They provided evidence supporting the efficacy of these therapies and discussed underlying principles of safe exercise for people with PD.
Congratulations Dr. Hackney!
TRAINING FOR HEALTH AND FITNESS PROFESSIONALS
Our training is based on research on how to improve mobility and quality of life for people with Parkinson disease in a community setting through a variety of activities. MDT Education Solutions is recognized by the American Council on Exercise (ACE) as an Approved Continuing Education Provider. If you're an exercise professional certified by ACE, you'll earn continuing education credits.